Life at
Eucloid
With a presence in USA and India, Eucloid is a thriving place to work at and work with. A curated team of experts from various domains associate with us to harbor a work culture that inculcates growth and freedom to explore.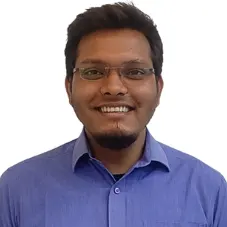 Saurabh Singh
Data Scientist
LinkedIn
It's about the amalgamation of desires and results!
Eucloid is anything but what you must have imagined after listening to the words "AI Boutique Consulting". It's not like your usual corporate. It's a lab of experiments with data, a confluence of diverse ideas where we learn by doing. At Eucloid, we take fun seriously. Eucloid always brings up such challenges that stimulate our minds and keeps us on edge. Trust me when I say that it keeps you feeling in awe of what you can do here. The thrill of getting up to work each day is the biggest reward for me.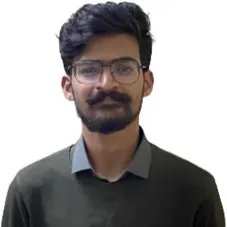 Vamshi Krishna
Data Consultant
LinkedIn
I am because we are!!
Graduating from an IIT and starting off my career with a budding startup in AI Consulting was a risk that fruited well with time. Eucloid is the playground that gives me the freedom to explore while also setting healthy boundaries of work-life balance. Collaborating on interdisciplinary projects is the most productive way for me to express my talent. The teams have turned into pals. I learned that if you want to go fast, go alone. If you want to go far, go together. The team spirit at Eucloid is unprecedented and unparalleled anywhere else.