How Personalized Customer
Experiences Drive Conversions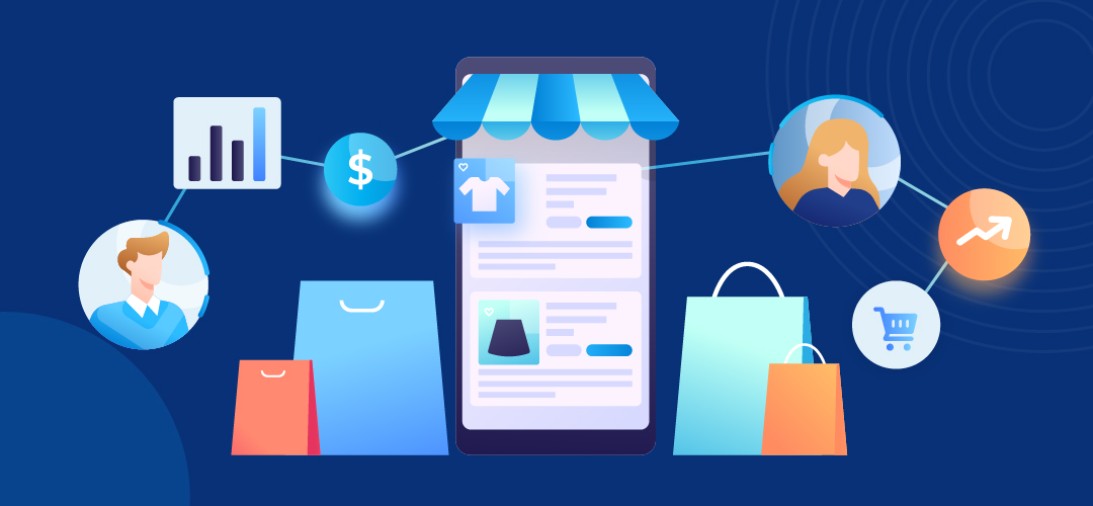 A large number of shoppers and consumers have shifted to online purchasing and e-commerce since the onset of the pandemic. This has allowed brands to experiment with the new style of market, and those who cracked their way to developing personalized customer experiences drove unexpected conversion rates and generated unbelievable revenue. But many businesses failed to comprehend their consumers' evolving patterns, while a few could not resonate with their customers' expectations and struggled with low purchases and revenue losses.
In a consumer survey conducted by McKinsey in 2021, 67% of respondents said that relevant product or service recommendations and customized messages as per their needs are two major factors that influence their decision to buy from a brand or business for the first time.
Gone are the days when traditional strategies like competitive pricing, unique selection, and promotions drove high conversion rates for businesses. Now consumers believe personalization and tailored experiences, from web stores to in-person interactions, to be core engagement factors.
Analyzing website visitors' and consumers' activities and tracking their choices using proprietary data are some ways to develop personalized customer experiences. Competitors cannot copy it, and this ultimately gives a competitive advantage to businesses that are willing to drive more conversions and build up customer loyalty.
How Personalized Customer Experiences Drive Conversions: Success Stories
What comes to mind upon reading the phrase "personalized customer experience"? Amazon! Almost every mobile user loves to shop on Amazon because of its extremely personalized recommendations, whether similar to their viewing history or through its "people buy together" feature, "try before you buy" feature in Amazon Prime Wardrobe, and other sophisticated elements.
Sephora, a beauty products retailer, has an "in-store companion" feature that allows customers to book makeovers and fashion in-store consultations at their preferred store location. Sephora's mobile application also lets people virtually try the products and choose the best-suited ones. Their Beauty Insider is a loyalty program that focuses on building loyal customers by providing personalized recommendations, exclusive products, free custom beauty services, invitations to deluxe events, and much more to the members.
Making great use of AR, one of the leading athleisure brands, Nike, lets customers design sneakers in real time on its 3-D sneaker customization platform, which they can also share with their friends. Nike Shop the Look allows NikePlus (a personalized loyalty program) members to buy sneakers of their preferred size by checking availability through QR-code scanning.
What are the elements of personalization and how is it achieved?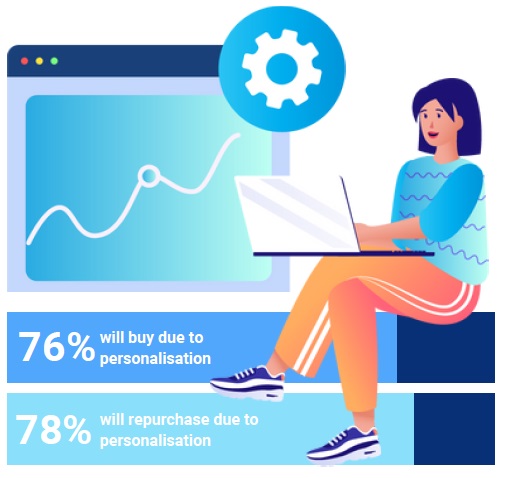 Personalization is the key to driving repeat consumer engagement and improving the number of loyal consumers. 76% of consumers are more likely to purchase from brands that personalize, while 78% prefer repurchasing from them. Personalization is far more important for retailers to focus on than for consumers. Inculcating personalization helps businesses drive conversions and recurring interactions, leading to long-term customer relations and loyalty build-up, or else consumers may opt for competitors.
Websites and mobile applications have the potential to build various personalization opportunities using visitor data and collected and stored cookies. Using the right type of data and analytics to create personalized customer experiences can enable high conversions. However, data and cookies are not the only elements of personalization.
Retailers must also take care of their website performance, mobile-friendly interface, easy-to-navigate functions, smooth checkout process, hassle-free and flawless buying experience, quality content, clear messages, and much more. Collecting emails is important for businesses to increase leads. Marketers can increase conversions by personalizing email copy and creating landing pages, such as a customized thank-you page with special offers and discounts.
Data elements that need to be planned for, captured, and analyzed
Here are some of the helpful ways to create personalized customer experiences: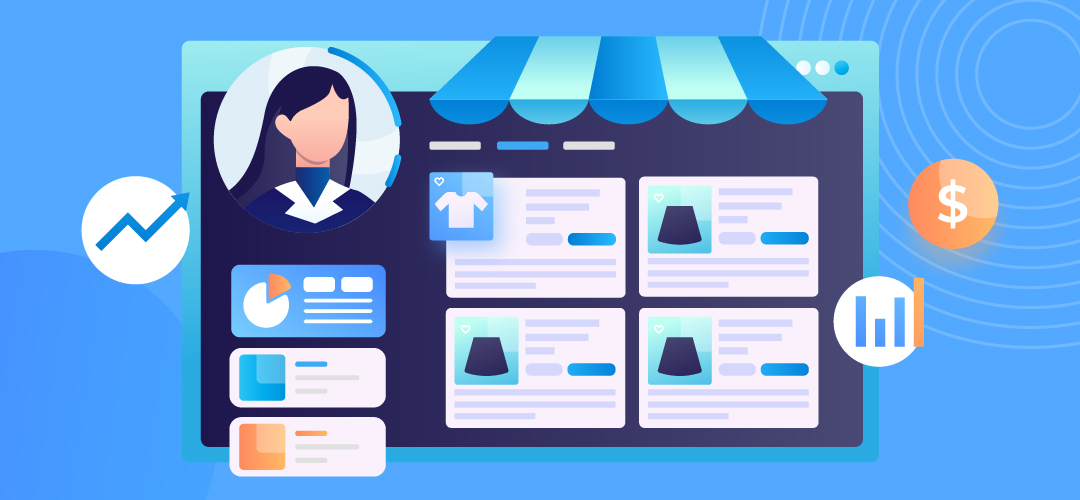 Pre-defined Segments: Customers' information like device, location, browser used, wishlist preferences, past purchases, etc. can help retailers create specific campaigns and user cohorts and then show customized and relevant content to customers. Visitor cohorts can be built using behavioral, contextual, demographic, and geographic data. Consider launching different sales or discount offers based on geographic location.
Custom attributes-based segments: Retailers can build custom segments like offers, discounts, FOMO, loyalty memberships, contests, and likewise based on buyer personas, consumers' last visit to the platform, customers' monthly spending capacity, etc. This is more specific and flexible and allows for more super-personalized interactions than pre-defined segments using domain-specific attributes.
Third-party data-based segments: Using different types of third-party data-based segments, retailers can create personalized content and promotional campaigns by working on boosting customer engagement. Like using an integration that can help retailers ping inactive users or bounced-back users and notify them of new offers or discounts.
What are the key insights, and how do they translate into personalization and then conversions?
According to BigCommerce's Global Consumer Report, over 4,000 online shoppers in five different countries (the US, UK, Italy, France, and Australia) were surveyed to gain insights into the trends that are currently shaping the retail industry and will continue to do so in the future. One significant trend that emerged was personalization.
Research has indicated that a majority (73%) of consumers expect companies to understand their unique needs and preferences. Additionally, consumers are aware that brands use their personal data to create personalized products and messaging. However, BigCommerce wanted to delve deeper and understand the impact of personalization on purchasing decisions and the type of information consumers are willing to share to receive a personalized shopping experience. The findings showed that 72% of consumers are willing to share some form of personal information for a personalized shopping experience, offering a major opportunity for online retailers to utilize customer data to enhance their online experiences.
Current and Future trends in Personalized Customer Experience
In today's fast-paced retail landscape, providing a personalized experience for customers has become a critical aspect of success. Retailers must not only stand out from the competition but also meet the demands of their customers to thrive. By personalizing interactions with a large segment of their customers, retailers can achieve a significant increase in total sales, with grocery companies seeing a 1-2% lift, and other retailers experiencing an even higher lift. This is achieved by boosting loyalty and share-of-wallet among already-loyal customers, resulting in reduced marketing and sales costs by 10-20%.
A positive customer experience can have a profound impact on a retailer's success. Retailers with high customer satisfaction scores have seen 20% higher customer satisfaction rates, a 10-15% boost in sales conversion rates, and an increase in employee engagement of 20–30%. These customer-experience leaders in the retail space have generated returns three times higher than those of retailers with low customer satisfaction scores.

For maximum results, retailers should focus on their most loyal customers initially. Targeting regular shoppers through personalization programs yields a return on investment three times higher than mass promotions. Furthermore, by building data on these loyal customers, retailers can create a virtuous cycle of ever-more-relevant data and higher response rates, further improving data quality.
Looking to setup a personalized experience for your customers? We can help. Reach out at contact@eucloid.com
Posted on : March 22, 2023
Category : Digital Commerce
About the Author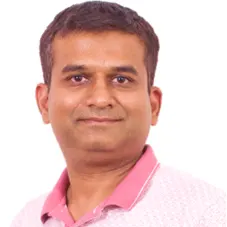 Anuj Gupta
The author is the COO and Co-Founder of Eucloid. For any queries, reach out at: anuj@eucloid.com
LinkedIn