Databricks for your business: A
Holistic data management approach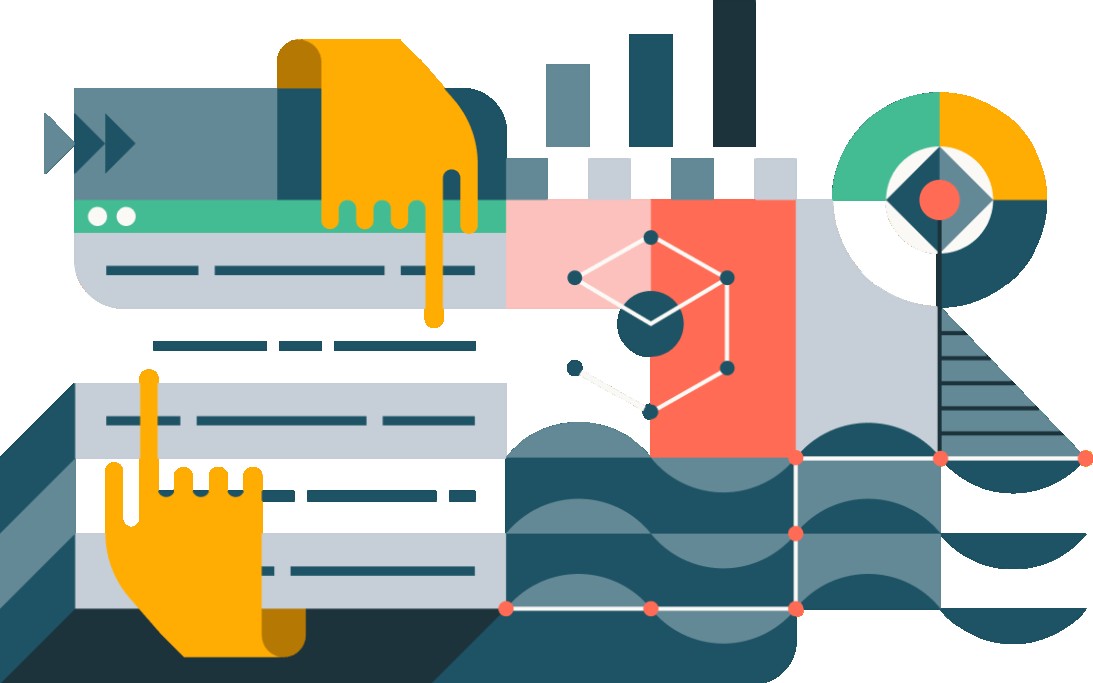 The past few years have seen massive upheaval in the way businesses operate, with data-driven analytics and AI becoming essential components of digital transformation. Companies have access to unprecedented amounts of organised data, ever-advancing algorithms and powerful computing capabilities, yet, many are still struggling to make the most of this bounty. Crafting a successful business case for big data and AI is no mean feat, but with the right strategy, it can be done.
Databricks' unified data analytics platform has made it possible for different business functions to collaborate on activities that would have previously been done only by specialized data scientists. In fact, organizations that board the Unified Data Analytics Platform are reaping a whopping 417% return on their data analytics and AI investments, as per a recent study by Forrester Consulting and Databricks. Not just that, they're also experiencing accelerated revenue growth and increased data team productivity, all while saving on infrastructure costs!
Until a few years ago, Data Warehouse and Data Lake were viewed as individual systems that catered to different types of data and user skill sets. While a data lake stores raw, unprocessed data from various sources, a data warehouse holds structured and processed data that has been transformed for easier querying and analysis. All in all, both these components form the lynchpin of the modern data stack. However, recent advances have allowed us to develop an all-encompassing platform that combines the benefits of both these systems. This gives us access to a wide range of powerful tools for handling our data needs.
Databricks Lakehouse Platform: Offering the best of both worlds!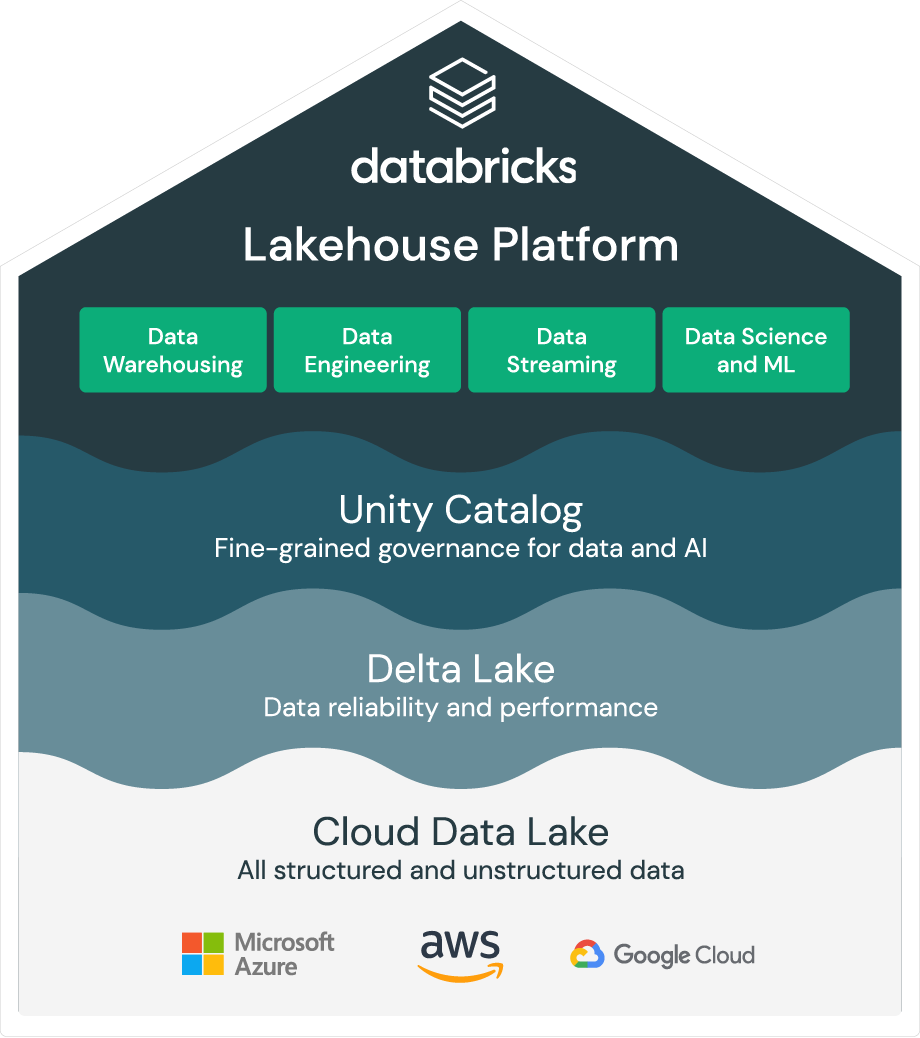 The Databricks Lakehouse Platform is the latest innovation in data management, offering a unified approach to data engineering, analytics, business intelligence, data science and machine learning. By combining elements of both traditional data lakes and warehouses into one integrated platform, it eliminates the need for multiple silos that can complicate operations and slow down processes. Databricks Lakehouse uniquely provides a single platform that supports both queryable structured data and unstructured datasets, which is indeed a great asset to have.
Let's deep dive and explore how the platform can help businesses optimize data and AI workloads.
A smoother ETL experience with Delta Live Tables
With more and more businesses embracing digital transformation, the traditional ETL process has become slightly challenging. The manual processes for testing, error handling, recovery and reprocessing can make it tough to keep up with the high velocity of data generation needed. It's time-consuming and costly to develop pipelines, address errors and clean up data - not to mention having to rewrite them if you need more flexibility in latency. Scaling up your data volume can be difficult since coding needs to be done manually. Let's face it - we needed an easier way!
The Databricks Lakehouse Platform makes ETL development and management simpler with its own in-built pipeline, Delta Live Tables (DLT). With its declarative pipeline development, automatic data testing, and deep visibility for monitoring and recovery, DLT makes it easier to create and maintain reliable batch and streaming data pipelines that produce top-notch results. Delta Live Tables are truly backed by some mature functionalities. All one needs to do is specify the source, transformation logic and destination of the data. DLT will handle all the tedious work for you and make sure that all data dependencies are taken care of, without having to stitch together siloed jobs manually. What's more, it even allows for incremental or complete computation depending on the table requirements.
Machine Learning platform: keeping data at its core
Machine learning projects often necessitate the use of multiple tools and frameworks during each step of the development process. This can be difficult to manage, so organizations should consider investing in a comprehensive framework that covers every phase of the model-building lifecycle. Doing so will help ensure productivity and governance when working on large-scale projects.
Databricks Machine Learning provides an end-to-end solution to facilitate this process. Through its managed services, it allows users to track experiments, develop and manage features, train models with AutoML capabilities and serve them in production. Additionally, its MLflow tracking system provides a comprehensive overview of training parameters and model versions- enabling users to compare and reproduce results. Moreover, its Model Registry enables users to collaboratively manage their models throughout the deployment lifecycle, with role-based access control and governance workflows. In short, Databricks Machine Learning has everything you need to go from idea to production in no time!
A unified governance solution with Unity Catalog
"The price of greatness is responsibility"- Winston Churchill's famous saying holds true when it comes to keeping an eye on data assets and management. Thanks to Databricks, businesses now have a powerful tool for data governance and security management. This tool, called Unity Catalog, allows businesses to implement Data Governance through ANSI SQL or a Web UI interface. From files to tables, dashboards and ML models, Unity Catalog provides a unified governance solution for all data assets across any cloud. With this tool, businesses can quickly discover and reference data from the entire estate with automated lineage for SQL, R, Python or Scala workloads. The Unity Catalog from Databricks is certainly at par with independent data governance solutions.
Databricks brings together the different facets of data engineering into one platform, offering an integrated solution for managing and analyzing data. While it excels in some areas, such as data storage and machine learning, it falls slightly short when it comes to visualization and data quality
Data Visualization: Data engineers can harness the power of Redash, an in-built visualization tool within Databricks that helps businesses quickly visualize data from various sources. Plus, users don't have to worry about extra configuration for identity management or data governance as these are already unified by the platform. However, the functionalities offered by the integrated platform aren't at par with independent tools like Tableau, which offer more comprehensive visualization capabilities. So, for businesses that need the best visualization experience, Tableau remains the top choice.
Data Quality: If there's one thing businesses should be wary of during the data discovery stage, it's data quality. Poorly formatted or unclean data can lead to inaccurate outputs and broken processes. Companies must ensure that the incoming data meets their business requirements in terms of accuracy and cleanliness. Databricks offers a streamlined approach to data quality control – it automatically calculates metrics on your dataset, defines and verifies data quality constraints, and separates clean records from quarantined ones. This saves you time and effort by eliminating the need for manual checks and verification algorithms. However, if you require more comprehensive data quality metrics, then opting for tools like Great Expectations might be a better option. This allows for a deeper level of validation and can accurately differentiate good records from bad ones into separate tables.
Your data matters – Databricks makes that a priority
Data security is a major challenge when working with cloud-based tools, as the more tools are used, the less secure the data becomes. Dealing with multiple tools can be difficult and time-consuming compared to using a single platform. Additionally, extra security measures must be taken due to data being stored on the cloud. Onboarding independent applications require significant effort, as well as adherence to various security compliance regulations. Utilizing a single platform such as Databricks simplifies this process and helps ensure that data remains safe and secure. Moreover, Databricks Unified analytics platform eliminates the need for extra tools to ensure data compatibility when integrating new solutions. With Databricks Unified Analytics Platform, the time to market is significantly faster as it offers a common approach to data management, security and governance.
All in all, the Databricks Unified Analytics Platform is a great tool for businesses that want to make sure their data remains safe and secure, but also need a faster way of achieving results. With its easy-to-use interface and ability to quickly integrate new solutions, it's no wonder that so many companies are choosing this platform as their go-to analytics tool.
Eucloid is a Databricks partner and builds customized Databricks solutions for Fortune 500 clients. Reach out at contact@eucloid.com to know more.
Posted on : January 23, 2023
Category : Data Engineering
About the Author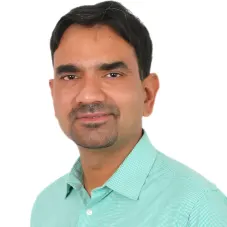 Raghvendra Kushwah
The author is the CEO and Co-Founder of Eucloid. For any queries, reach out at: raghvendra@eucoid.com
LinkedIn