Data is your
Superpower. Unleash it.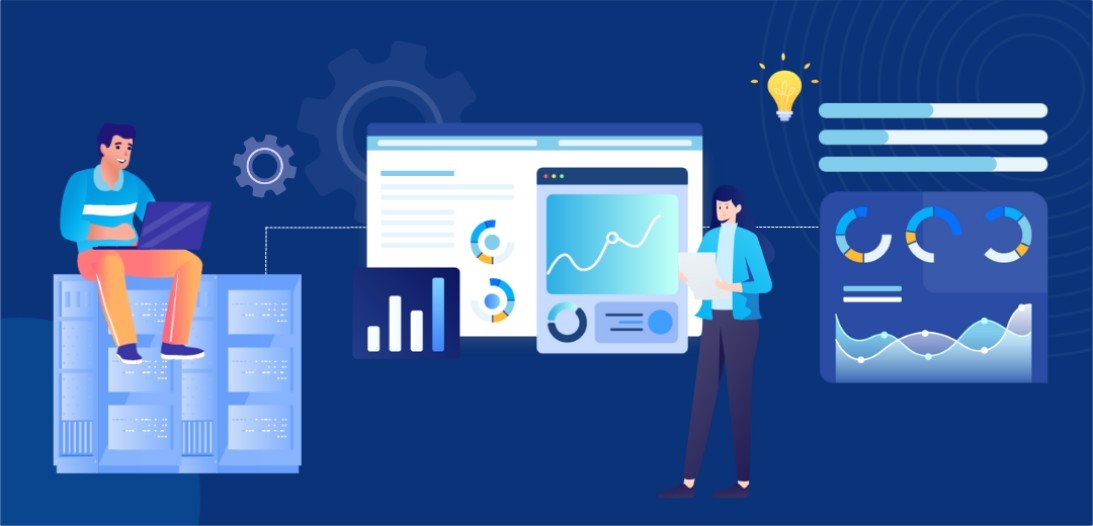 "The world is one big data problem"– when Andrew McAfee summed up the power of data back in 2014, he was probably predicting the future. And today, that future has come to fruition: the world is indeed a data problem, and it's growing larger every day. Flashback to pre-internet years, data engineering wasn't even on the radar of most organizations. Fast forward to today, data is ubiquitous. It has undeniably become the lifeblood of digital commerce, driving market share and helping companies make inroads into new sectors. Be it a Fortune 500 company or any mom-and-pop shop, data is a superpower. In fact, thriving as a company in today's era means organizations have embraced data as an integral part of their business. It is the key to unleashing new opportunities, understanding customer behavior and identifying trends that can help businesses win.
But how? The answer is, Data engineering and analytics.
What is Data Engineering?
Data engineering is the practice of building a reliable database by storing large amounts of data and transforming them into useful insights using algorithms. Why is it needed? Because the more data one has, the harder it becomes to make sense of. As humans, we can only focus on four pieces of information at the same time, but data – that's endless. Data engineers are key figures in helping organizations make the most of their data, as they possess the technical knowledge needed to process, organize and interpret large amounts of information.
Data engineers also have the responsibility to pick the right tools for the job. And gone are the days when they could rely on just one tool for their every need. Now, they're faced with a smorgasbord of options to choose from and this means having a good understanding of data architecture, how different data management products work together and running benchmarks to determine what combination works best. They must also be able to integrate these pieces into a cohesive data platform that can be deployed quickly and easily. This often involves designing and implementing data pipelines, setting up data storage and processing infrastructure, and ensuring that the data platform is scalable and reliable.
Together, data engineering services and data analytics form the bedrock for modern data-driven businesses. It can help businesses:
Gain valuable insights from data
Personalize customer experience
Increase operational efficiency
Increase overall revenue
Gain valuable insights from data
One of the primary benefits of data engineering for digital commerce is that by collecting data from various sources and storing it in a centralized repository, businesses can uncover trends, patterns, and relationships that would not be apparent from looking at the data in isolation. A McKinsey survey states that companies leveraging data analytics to track customer behavioral insights outshine their competitors by 85% in sales growth and 25% in the gross margin. In fact, some of the biggest business decisions can be influenced by data. Identifying preferences based on customer segmentation? Optimizing marketing campaigns based on buyer personas? Improving supply chain efficiency? Pricing strategy? Data engineering can help businesses do all of these things and more.
Personalize customer experience
What brings true customer loyalty? Personalization. And data is the key to personalizing products and services in order to meet customer needs. By combining customer feedback with insights from data analysis, businesses can create a tailored experience that resonates with each individual customer. This helps increase engagement, build loyalty, and ultimately drive more revenue for businesses.
A survey of almost 350 retailers and brand manufacturers conducted by Alteryx and RetailWire revealed that leveraging shopper insights helped them increase customer retention & improve customer service by 55%, and boost their ability to target customers effectively by 51%.
Increase operational efficiency
Data solutions can help identify bottlenecks, streamline business operations and increase efficiency. For example, managers can use data to identify inefficiencies in their supply chain, run predictive analytics to predict customer demand, optimise inventory levels, reduce waste, save cost, and much more.
Increase overall revenue
As per a report by TRUE Global Research sponsored by Splunk, named State of Dark Data, about 55% of business data is 'dark'. This means, there's a wealth of untapped potential lying in our backyards and we are totally blindfolded. Another research by MIT shows that a data-driven strategy leads to an increase in productivity by an average of 3% or more. Imagine how profits would shoot up if businesses could unlock this dark data and turn it into actionable insights.
Data engineering also helps build robust data governance and security systems to protect against data breaches and safeguard data privacy of customers' personal information. Further, by building a data infrastructure that is flexible and agile, companies can expand operations with ease – without having to worry about the technical details of managing large amounts of data.
Data engineering and analytics are no longer a nice-to-have but an absolute must if businesses want to stay competitive. And to stay ahead of the curve, organizational data strategy will matter. Investing in the right tools and technologies and leveraging the power of data engineering to unravel customer insights can help companies win in the digital age. So whether it's making changes to pricing strategy or launching a new product or real-time decision making, leaders can do it all with confidence, knowing that data is backing up each move they make.
Looking for Data Engineering and Data Analytics solutions for your business? We can help. Reach out at Contact@eucloid.com
Posted on : January 06, 2023
Category : Digital Commerce
About the Author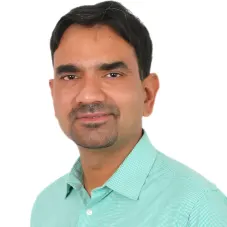 Raghvendra Kushwah
The author is the CEO and Co-Founder of Eucloid. For any queries, reach out at: raghvendra@eucoid.com
LinkedIn